To gain the verified badge on JVZoo which will appear on your user profile and affiliate requests, among other places, go to My Account > Account Details and scroll down to the KYC Verification section, expand the section and then click the green "Purchase KYC" button.
You will be taken to the checkout page where you can pay for your KYC Verification. Once you have completed the payment, log back into your JVZoo Seller/Affiliate account and go to My Account > Account Details, KYC Verification and click the "Configure KYC" button.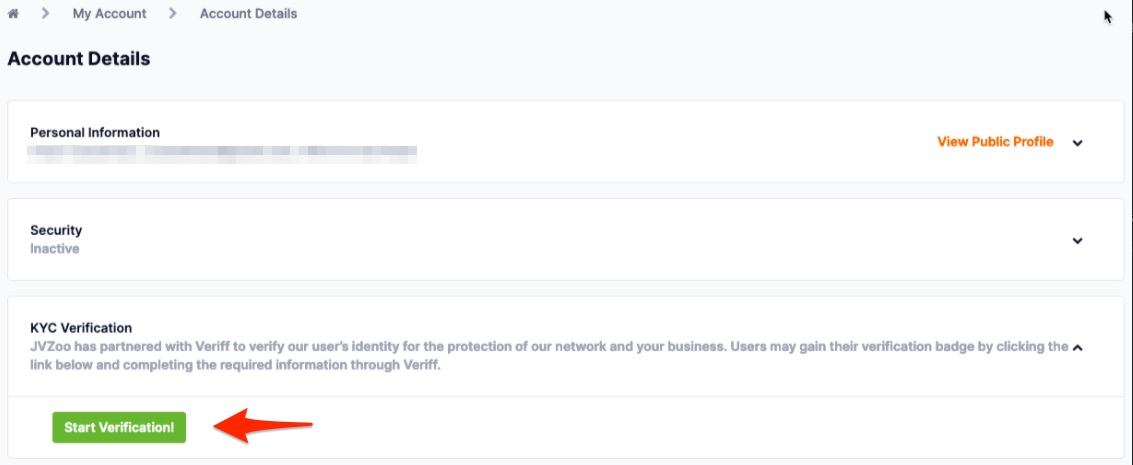 On the next screen you will enter your first and last name, then click "Get Verified."
JVZoo's third party verification company, Veriff, will now safely collect your information and IDs in order to verify your identity. Follow the steps provided. Please note that you will need to provide Veriff with a government issued id and will be required to take a few selfies to complete the process.
Once your account has been verified, you will see "Verified" next to your name in all areas of JVZoo that are visible to other users as shown here: