Banning an affiliate should not be done without justification. The affiliate WILL be notified of your decision to ban them. They will be removed from ALL of your products and will NO longer be able to see your products when searching for products to promote.
To ban an affiliate, simply go to Sellers > Affiliate Options > Banned Affiliates or click here.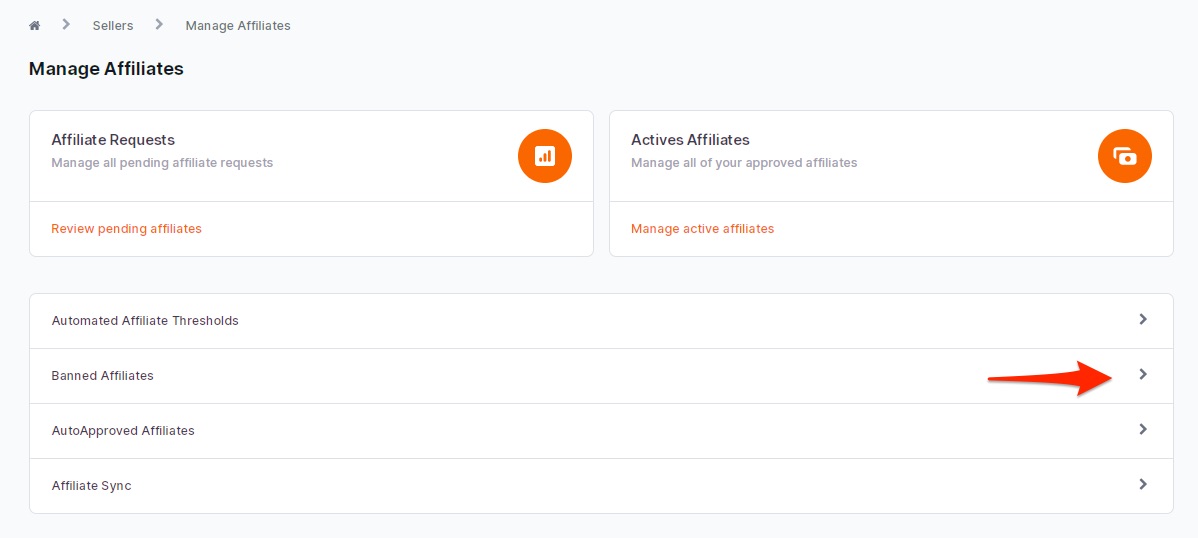 Enter the name or account id of the affiliate you wish to ban in the search box. The Affiliate's name will appear in the Your Approved Affiliate(s) box. Simply click the green "Ban Affiliate" button.
A pop-up will appear for you to confirm that you want to ban the affiliate. Click the blue "OK" button.