As an Affiliate you now have the ability to have your JVZooPay commissions sent directly to your bank account with Trolley (formerly known as Payment Rails). To configure your bank account, go to My Account > Payment Profiles or click here. Click the "Select" button under Affiliate.
Next click the "Setup Trolley" button.
Next click the blue "Add Payout Method" button.
Next you need to complete the general information. Select whether you are using an individual or business account and fill in all the fields. Then click the blue "Next" button.
Next click the circle next to "Bank Transfer" and fill in your Bank Routing Number, your Bank Account number and the Account holder's name and click the blue "Add and Activate" button.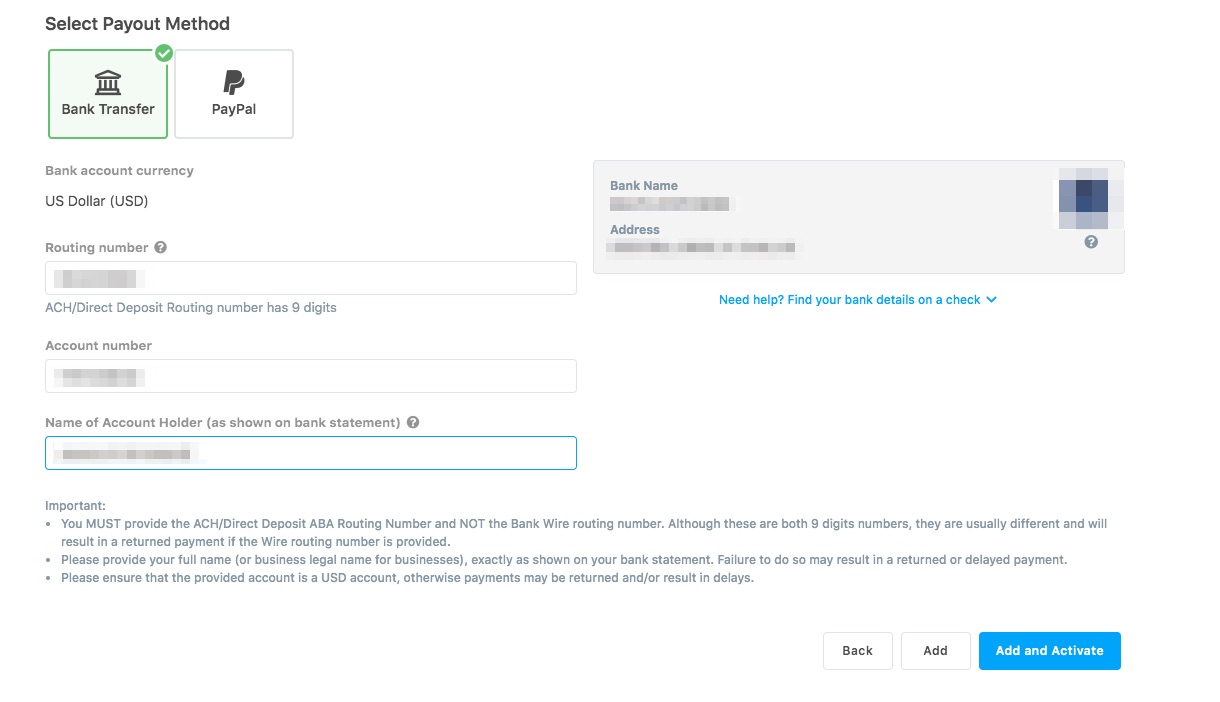 Once your bank account is successfully connected, click the blue "Done" button.
You will then be taken back to the first screen where you will see that your account is now located under the Payout Methods.
You can edit or delete the account by clicking the Edit drop down menu. You can also add other accounts, by clicking the "Add Payout Method" button.


Please note Trolley only supports payouts to the official local currencies in each country and in many cases connect into the local payment system in that country, which only operate in local official currencies. They do this to speed up transaction delivery times, reduce payment fees to customer/recipient, and avoid additional landing fees applied by the recipients bank.
Only the US and Canada operate a domestic local payment system in USD.