To update the credit card currently on file in your account go to My Account > Account Detail and scroll down to Seller Information. Click the orange "Yes" next to Card on File.
Next, click the blue text "Click if you want to add or edit a card on file!" as shown here:
Clicking the blue "Edit" link will allow you to update the expiration date for the card currently on file.
If you need to update the card number, or billing address, click the dropdown arrow on the right and then "Edit". You can also delete the card and add a new one.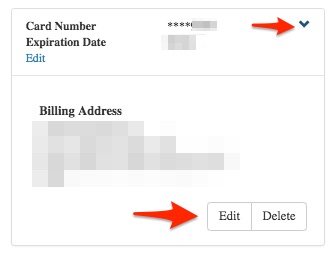 Click the blue "Save" button.