If you are a Seller and place Affiliates on delayed commissions, or wish to utilize JVZooPay as an Affiliate, you are required to place a credit card on file in your JVZoo account.
To place a credit card on your account, go to My Account > Account Details, then scroll down to Seller Information. If you have an existing card on file and would like to add a new one, this will show "Yes" but if this is the first time you're adding a card, click the orange "No" next to Card on File or click here.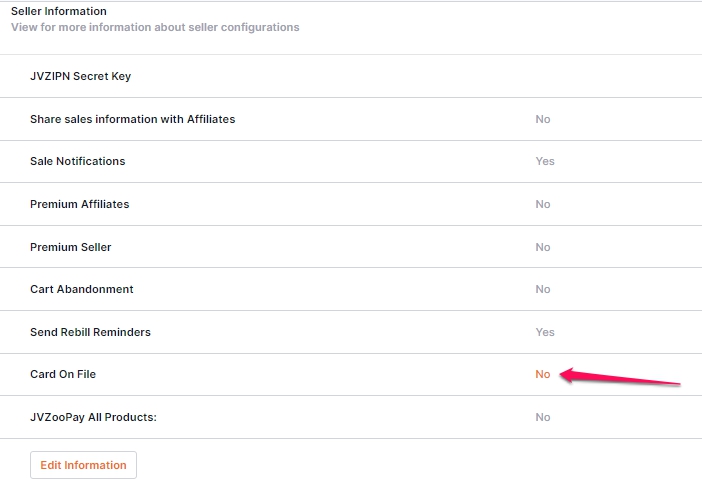 It will take you to the Billing page. To get started, click the green Click her to add/edit a card on file. Please note that JVZoo does not accept American Express.

A new window will open that is powered by Authorize.net. Click the blue "Add a New Payment Method."
Fill in all the required information and click the blue "Save" button.