JVZoo offers 3 checkout page templates that you may choose from to use for your product: (1) the Classic Template - the traditional experience that you have always seen, (2) the Clean Simple Template - a minimalist design, and (3) the Modern Orange Template - a bright, modern look. When choosing your checkout template, the system will default to the Classic Template. In addition, the highest converting template is recommended.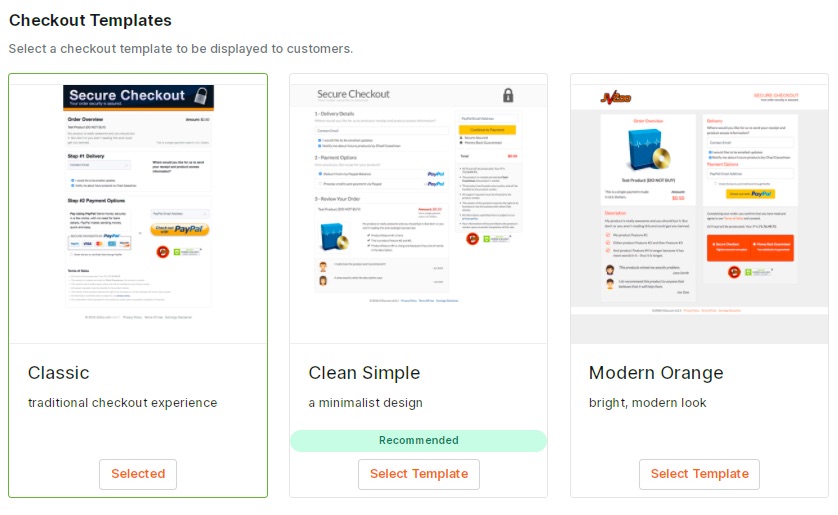 JVZoo constantly split tests and adjusts the recommended template to reflect what the current highest converting template is. However, you must complete the product descriptions and fill in valid testimonials, when available, for the template to properly convert.
As always, we recommend users split test their own checkout pages.