JVZoo allows you to set up custom sales pages for individual affiliates that you have approved to promote your product. To set up a custom sales page for an affiliate go to Sellers > Manage Affiliates and click "Manage Active Affiliates."
Next locate the affiliate and the product that you approved them for that you want to set the custom page for and click the orange "Edit" button.

On the next screen you will enter the custom sales page url in the field shown and click the blue "Save" button.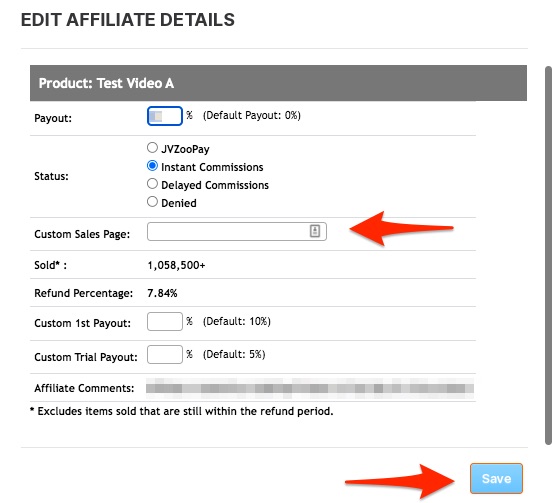 Once you have set this up, when the affiliate sends out their affiliate link, the customer will be taken to the custom sales page you created for the affiliate.