To locate the link to your Affilaite Details Page where Affiliates can request to promote your product go to your Seller's Dashboard. Next to the names of your products you will see a green button titled "Actions". Click the Actions button to open the drop down menu and select Affiliate Details Page.
This is the link you will want to give to your potential affiliates to request to promote your product.
The link will be in the format seen in the sample link below. The numbers at the end of the link are your Product ID number.
https://www.jvzoo.com/affiliates/info/999999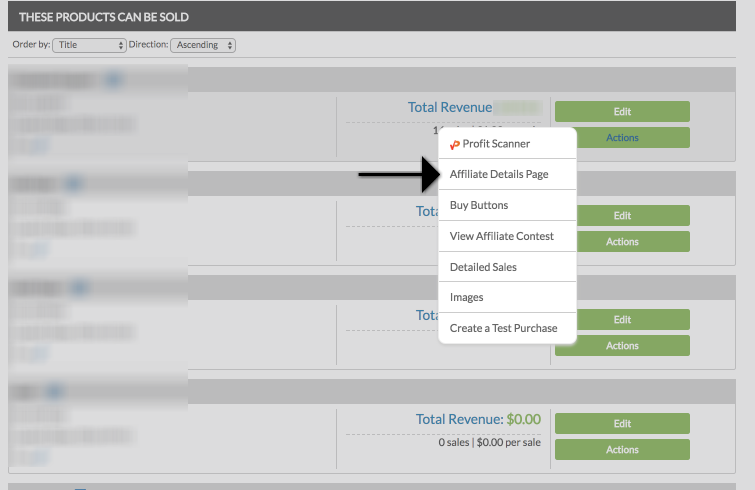 Save
Save