Find Products on the affiliate menu only lists sales made through affiliates. Sales made by the seller will not be included in Find Products. Sales that have resulted in a refund will not be counted.
To obtain complete stats for your product go to the Sellers Dashboard in your JVZoo account. Under the Sellers tab click on the 3 Dots next to your product, then select Detailed Sales.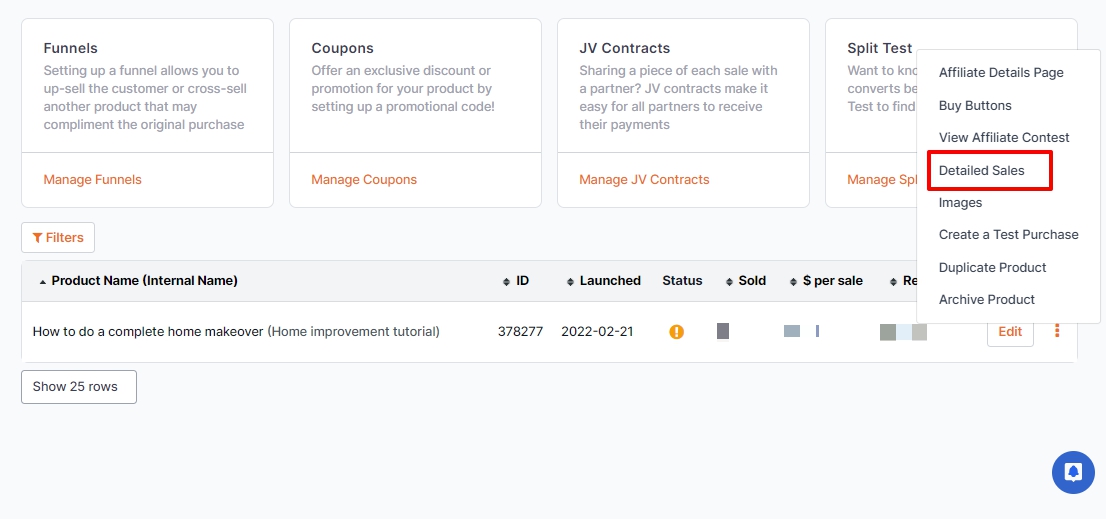 Here you will see the complete stats on any product you own.