In the product editor you will find the option to list your product in the Public Marketplace. For your product to be considered in the Public Marketplace your product must be approved, available for sale, have a product description of at least 50 characters, have a price of $17 or great and a product image.
To be considered for the JVZoo Public Marketplace, which can drive more traffic and sales to your products, check the box on the product edit page as shown here: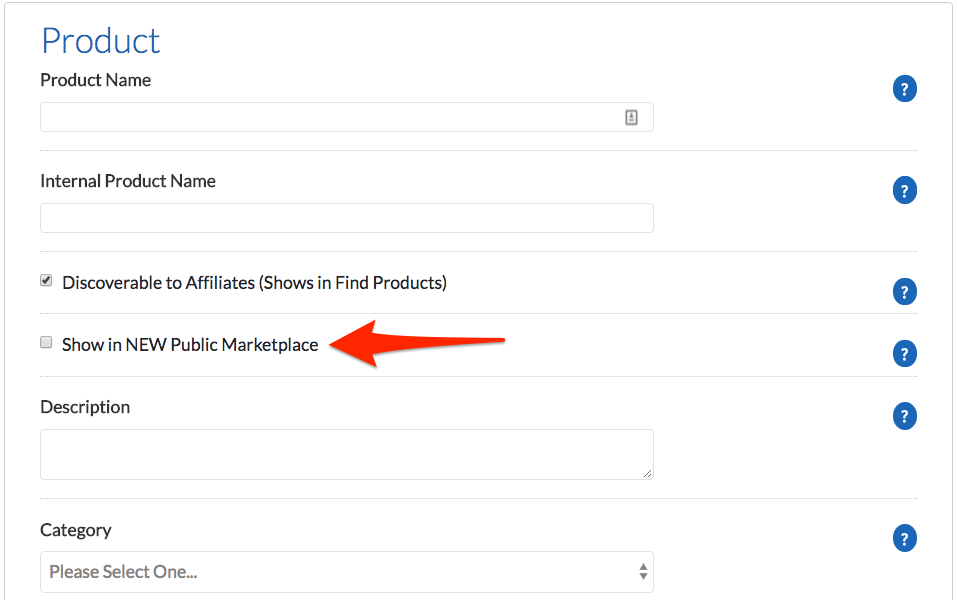 By checking this box, you agree and acknowledge that JVZoo may create a product detail page for the marketplace to be accessed by the "Learn More" button where information and a video about your product will be detailed. This page and video will show off the benefits and features of your product.
Checking this box, however, does not guarantee that a video review of your product will be listed in the public marketplace.
The products included in the public marketplace are our highest quality and top selling products on JVZoo and must meet JVZoo Public Marketplace Standards.