To offer a trial period select the box in the product editor that says, "Yes, my product is subscription based or accepts multiple payments". Selecting this box opens the trial payment option.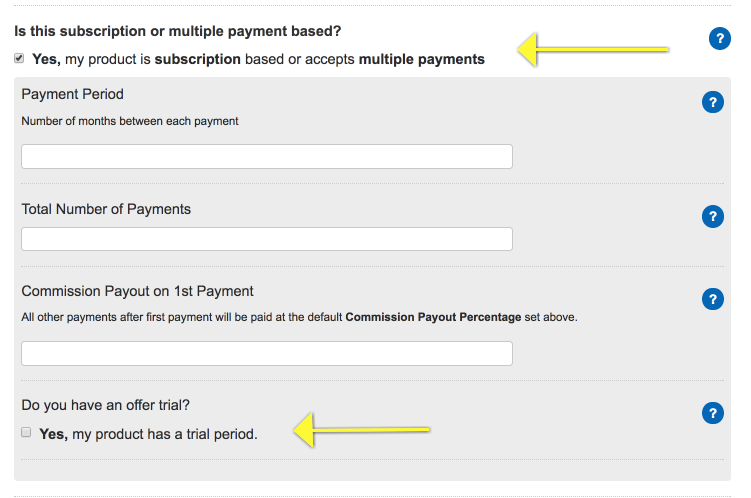 After you select "YES, my product has a trial" a dialogue box will open so you can fill in the details of your trial.
Below is a video tutorial showing how to set up a subscription with a trial payment.